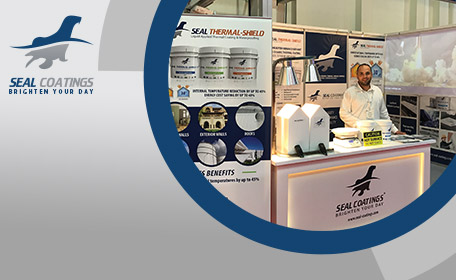 Seal Coatings, one of the leading makers of Radiant Heat Barrier Reflective Coatings will be attending the Middle East Coatings Show Stand E01 on March 19th at the Dubai World Trade Center. MECS is the largest exhibition in the Middle East addressing the needs of the latest advancement and technology in the coatings and paint industry.
The Middle East Coatings Show or MECS exhibition is a great event showcasing products like raw materials, chemicals, resins, solvents, biocides, accessories, testing equipment, additives, corrosion testing services, accessories, color forecasting products and services, instrumentation, parts, tolls, color cards, health and safety products and more. This is believed to be one of the largest and most anticipated shows that will be conducted in the Middle East region and is also said to be quite imperative one especially for those coating industry experts.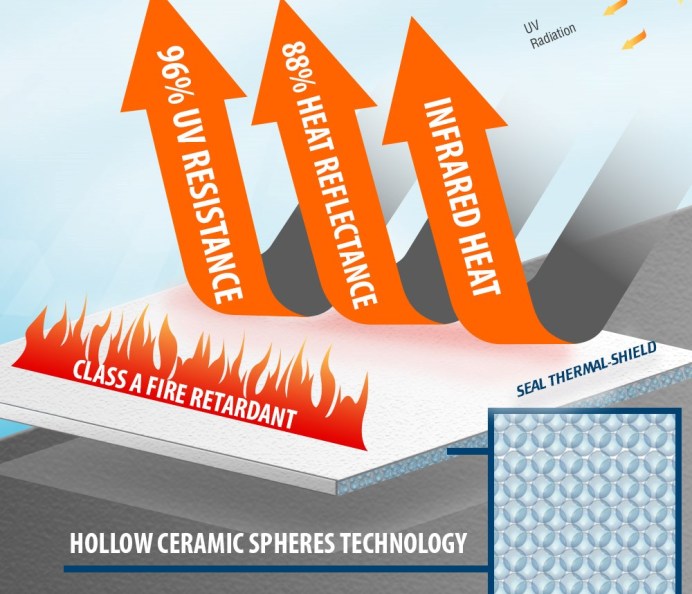 MECS is a dedicated and beneficial event giving main focus on raw materials, equipment manufacturers and suppliers in the coating industry. This event is sure to draw a crowd of thousands of attendees just like what it did last year. The attendees usually come from many different countries all over the world ranging from startups to global organizations within the coatings field. Running alongside the Middle East Coatings Show are business presentations prepared and presented by exhibitors providing visitors great opportunity to join in two-way discussion together with the pioneers in the industry with regards to latest services and product innovations.
Seal Coatings would like to invite interested individuals to visit their booth Hall1 – Stand E01) during the said exhibition and come to meet their coatings specialists to learn about the benefits of Seal Thermal-Shield coatings for walls and roofs. Thermal-Shield can reduce internal temperatures by up to 45% and cut cooling costs by up to 40%.
The company will be presenting a live demonstration on how radiant barriers work and how Seal Thermal-Shield reflects up to 90% of UV rays. Seal Coatings really do hope to see everyone at the Middle East Coatings Show in March 2018. Kindly check the floor plan to find their booth at Middle East Coatings Show 2018.
###
For more information, feel free to check out www.seal-coatings.com For further assistance, call at +971 (0) 4 451 2378