Roof Repair / Restoration & Waterproofing
Seal Coatings Roofing and waterproofing contractors, thermal insulation coating. We sell reflective insulation, roof waterproof sealing coatings. Roof waterproofing contractors Company in Dubai, protective and weatherproofing companies, thermal interior paint. Protective paint acrylic interior kitchen, waterproof coating for asbestos roof coatings. At Seal Coatings we combine the best roofing materials with many years of experience to ensure optimal protection against leaks and heat loss. We provide a variety of roof services, roof repairs and roof waterproofing at competitive prices. So if you think that your roofing is leaky and in need of some repairs or if you are looking for a new roof or any service related to roofs and waterproofing – call us or use our Contact form. Waterproofing your home's roof can help simplify renovations, preserve its value, and prevent expensive repairs in the future. Let us know what you have in mind so we can figure out which waterproofing is likeliest to meet your needs. At Seal Coatings, we are the experts you need for reliable and dependable roof waterproofing and repairs. Call us for more information about our services. We build things to last, and our waterproofing solutions work hard to protect your most valuable assets. With an emphasis on exceptional quality and craftsmanship, we adhere to strict standards of business practices and take pride in exceeding the expectations of each one of our customers. With 20 years' worth of experience serving reputable domestic and international businesses, we can't wait to help you with either commercial or domestic roof waterproofing projects. We provide roof repairs, waterproofing, insulation and waterproofing services for both commercial and residential buildings in all areas of Dubai, Sharjah and Across the UAE. We guarantee a high level of service and workmanship. Our mission is to help customers solve the actual problems that they have with their roofs. Roof waterproofing is very important. We have a large variety of roof waterproofing solutions, including roof coatings, elastomeric roof coatings, and liquid rubber coatings. Let us apply these waterproofing and weatherproofing products to your roof today! We guarantee our roofing and waterproofing services will solve the issues on your roof now We work with homeowners, business owners, and even government entities to provide complete solutions for both new construction and existing roofs. Our experience shows in the quality of our work and top-quality materials we use.
Save thousands, by using Seal Coatings Roof Waterproofing Services Coatings / Restoration Systems
We offer a wide range of commercial and industrial waterproofing solutions, including roof repairs, seal downs, and waterproofing systems. Our team ensures that all jobs are done according to industry standard methods, accurately and on time. We use high quality materials and the best technology so you can rest assured that the job will last for many years. All roofs take a hit all year round from the impact of all weather conditions such as solar radiation, snow, hail, wind whilst the main cause of roof damage being the ultraviolet rays from the sun. These climate effects lead to roof degradation which entails; corrosion of metal roofs, mold build-up, screws popping out, thermal shock (expansion and contraction), concrete cracks resulting in the deterioration of its structural integrity, water, and moisture leakage. This will result in high costs in damage.
Roof Waterproofing Company in Sharjah, Dubai, Abu Dhabi, United Arab Emirates
Phone/Whatsapp: +9715 6 258 3606
uae@seal-coatings.com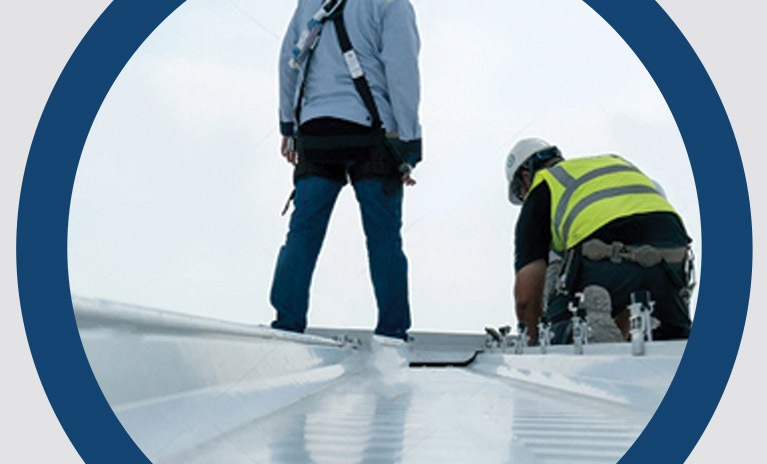 REPAIRING in lieu of REPLACEMENT Roof Sheets Restoration
Replacing roof sheets on either commercial , industrial, or even residential buildings would normally result in a fairly expensive undertaking. In addition, one has to consider the interruptions and time/financial losses that would also be incurred by removing and replacing the roof sheets.
Using Seal Coatings Roof System would revive the lifespan of the roof for many years to come for a fraction of the price to replace the roof.
What are the benefits of Seal Coatings Roofing Systems?
While roof restoration costs less than half of replacing the roof, Seal Coatings Roofing systems is engineered to seal, waterproof and protect your roof from harsh climates and restore your roof like new. The simple application of Seal Coatings Roofing systems having a Thermal Insulation characteristic will further add a return on the investment [ROI] since its a highly solar energy reflective coating. As such Seal Thermal-Shield RF coating can reduce the cooling costs by up to 40%.
Case Study - Dubai Project
Seal roofing system has restored, repaired and re-roofed the roof, after being inflected by heavy corrosion and water.
SAVINGS
NEW ROOF 200,000 USD

SEAL SYSTEM 60,000 USD
Some of Our Clients!
Roof Restoration / Repair Services Currently Available In:
Our Product Range